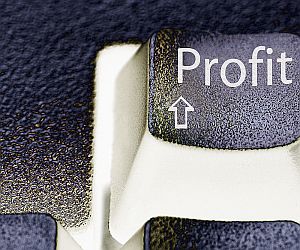 by: Irene Watson
Source: http://www.sellingbooks.com/strategic-book-marketing-and-roi
Authors want to promote their books and myriad ways exist for doing so. Sometimes small and low-cost advertising can be more effective than expensive advertising with grandiose promises. Whatever marketing an author does, analyzing the ROI (Return on Investment) must be the key factor.
Anyone who publishes a book is soon going to be flooded with mail and email from people and companies seeking to help you promote your book. These people will tell you how to get on TV, how to sell truckloads of books, and how to place ads that can result in thousands of sales. Authors with big dreams will want to jump at these chances, but every form of book marketing does not work for everyone, and it doesn't make sense to spend large amounts of money on marketing if you can't have some certainty of the results.
Let's take a couple of examples of big book campaigns that might not be worthwhile. An author I know was recently approached by a television show looking to have authors on the program. It was a morning talk show on one of the cable networks. The producers wanted several thousand dollars to be on the program. First off, most television shows like The Oprah Winfrey Show, will pay your travel expenses and pay for you to be on the show, not have you pay them. Even so, if you feel you'll sell enough books to make it worthwhile, you might consider it. If your book profit after printing costs is $10 per copy, and the producers want $4,000 to be on the program, you will need to sell 400 copies just to break even. You need to determine the likelihood that you will sell that many copies. How do you determine your likelihood of making a profit? Ask some questions about the show's demographics. If the program's viewers are predominantly middle-aged women and your book is a novel about street fighting, you probably aren't going to sell enough books to make it worth your while. If it's a sports show on Spike TV geared toward young men, then you might have great success selling your book on the program.
A lot of people are willing to get you an ad in the "New York Times" for a few thousand dollars or in other major publications or even create television commercials for you. Your ad might be seen by thousands of people, but is the audience of that publication or network composed of the type of people who will read your book?
If you just ask around a little, you'll hear stories of authors who spent thousands on such campaigns and only sold maybe two books. Sure we all want to go big, but sometimes it's best to start smaller or work toward more conservative but likely results.
Whether it's an advertising campaign, a radio or a television appearance, selling books at a festival, or any other form of marketing, here are a few key factors for determining whether you should take the risk, or if you prefer, invest in the opportunity.
Find Out the Costs and Requirements
What does it cost for the ad, booth, or placement? Make sure you find out the total amount. Sometimes book fairs will want $100 in advance and then 10% of book sales later, or a similar arrangement. Make sure you know exactly what the cost will be ahead of time.
Calculate the Return on Your Investment
If you're going to spend $500 on this promotion, how many books do you need to sell to break even, and how many to make it worth your while? Some authors may be content just to get the attention even if they only sell a few books. Others are content to break even, while others will feel it a waste of time not to earn at least $200, or $1,000 as a return for the investment. Determine what results will make you feel happy or at least comfortable with your investment.
Calculate the Return on Your Time
Time is money. Don't forget to analyze the return on your time. If you sell $100 worth of books but the event is eight hours long, plus an hour to drive there and another hour back, and another hour to load and unload your car, that's eleven hours you spent to make $100. Is a $9.00 an hour return worthwhile for you? Is spending all day Saturday at a book fair worth it to you when it means missing your son's birthday party?
Get References
Don't let the chance at fame stop you from making good business decisions. If someone promises he can get you national exposure for a price, ask for references. Ask for the names of other authors he's worked with and find out what he did for them. Don't forget to do an online search to learn more about the person or company.
Network
If you decide to spend the money for a big event like Book Expo America, are you likely to sell many books? You'll be up against stiff competition, but money is not the only way to get a return on your investment. Who can you meet there who might help you down the road? What contacts could you make to further both your and their goals?
Never Forget the Possibilities
Don't forget that you never know what could happen. I've had authors tell me about book signings where only one person showed up, but that one person was the right person—perhaps she's the president of the local book club and gets the other twelve members to buy your book to read next month. In which case, you could look at that book signing as having sold twelve books, even if technically you only sold one that day.
Be Reasonable About the Possibilities
Yes, anything can happen, but consider what is reasonable that could happen. Just because you go to a book fair in Chicago, it isn't reasonable, though still possible, that Oprah will show up, and even if she does, what's the chance that your book, out of the 5,000 displayed there, will be the one that grabs her eye? But it is perhaps possible that the local news channel might show up and interview you for thirty seconds for the 6 o'clock news, and perhaps you could sell twenty books as a result of that exposure.
Try New Things, Discard What Doesn't Work, and Stick With What Does
Try something new each month, quarter, or year. If it doesn't work, don't repeat it unless there are clear reasons why it didn't work that you can fix. If it does work, stick with it and keep improving it until it quits working.
Many new and old ways exist to promote your book. Some cost a lot of money; some cost a lot of time. Some cost little but pay off greatly. Always determine the possible return on your investment before you spend a lot of time or money. And always take time to analyze your results afterwards to determine whether to repeat the activity and how to make it more effective. Marketing your book in a profitable and successful way requires time, energy, creativity, and continual reassessment. I hope the advice here helps put you on the road to greater success for your book.
Irene Watson is the Managing Editor of Reader Views, where avid readers can find reviews of recently published books as well as read interviews with authors. Her team also provides author publicity and a variety of other services specific to writing and publishing books.
Related Posts
How to Market Books with Articles, Podcasts and Videos
Book Marketing 101 for Self Published Authors
Connect to us via our other social media buttons. Just pick your click!
author publicity
,
Book Marketing
,
Book Promotion
,
return on investment