Hi!
Your 10 million readers are waiting…
Do a clever move. Multiply your discount by 7 folds.
BookWhirl.com's Lucky 7 Promo offers discounts on all service levels of the Email Advertisement Campaign. Announce your book to millions of readers worldwide! BookWhirl.com's Email Advertisement Campaign is thoughtfully designed to extensively reach your target market with convenience at a cost-friendly price.
Save as much as $490!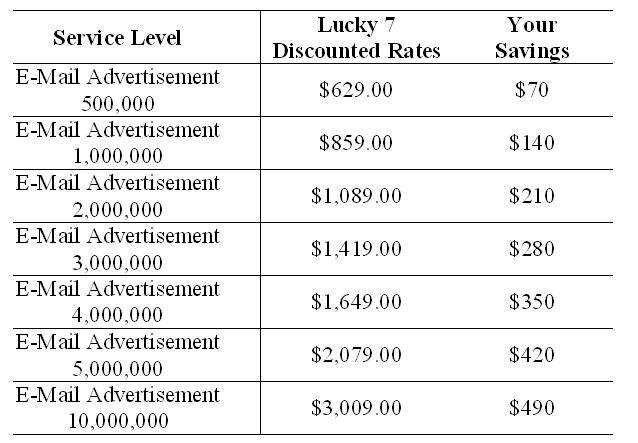 BookWhirl.com's Lucky 7 Promo runs for seven weeks from August 16 to September 26, 2010.
For more details please log on to: http://www.bookwhirl.com/Lucky-7-Promo.html
For more information about BookWhirl.com's book marketing services, log on to www.BookWhirl.com or call our toll free number at 1-877-207-1679. You may also send us an e-mail at [email protected]
Book Marketing Services
,
bookwhirl
,
discounts
,
promo